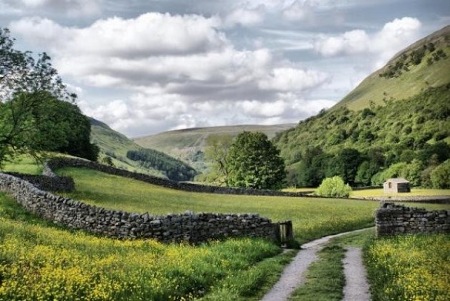 Dales Catering Supplies began trading in 1989 from a shed at the bottom of the garden. With a limited amount of stock and a single vehicle we began a small van sales round and market stall at one of the local weekly indoor markets. Limited interest from the general public meant that we soon stopped trading on the market, but the van sales to the local restaurants and pubs took off, predominantly driven by Len's down to earth approach and helpful nature.

Increasing demand for Dales service, led to the decision to take on a warehouse, and Cannock seemed like the ideal location with excellent links to the road network, giving easy access to all parts of the region, and a large selection of available units. We moved into our first warehouse in September 1989, and set about building relationships with suppliers and manufacturers, many of whom we still deal with today.

Buoyed by the success of our first year of trading we realised that there was a future for Dales and Steve joined the company full time in August 1990.

To say we were novices in business is an understatement, although Len had over 17 years experience in the industry we had no idea how to run a business, and those early years were a very steep learning curve, this led to a very customer led approach to both the products and the services that we provide, something that we still value today.

The move to our second home in 1996 gave us more storage space and led to greater buying power, with the company still growing we could service our customers more efficiently and be more competitive, new products were introduced in line with customer demands and we updated many of our systems including installing our first computer network.

Throughout the years we have developed and improved our systems with one objective, to serve our customer "Right - First Time"

"Right - First Time" is an ideal that we aim for with each and every order, from the system that we use to take an order that ensures consistent pricing, to the double picking system we use to load each order onto our vehicles. Simply put, Dales customers suffer less headaches trying to sort out supplies and trust our systems to give them the products they need "Right - First Time".

In October 2015 we moved into our current home at Cedars Business Centre where continue striving for better service for our customers.